Around the Clock Heating and Air Conditioning and Westlake Village, CA
A closely planned city, nestled in the Conejo Valley and stretching into Thousand Oaks, Westlake Village has a generally temperate, Mediterranean climate. Climate change leading to greater fluctuations in temperature have led to temperature extremes, with the dry summer months breaking into the triple digits. At the same time, the ocean wind Westlake receives, can push nights and winters a full ten degrees cooler than even the chilliest San Fernando Valley winter morning, falling to the high thirties.
Westlake Village sits across the Los Angeles and Ventura county line and its history is no less divided than its geographic location. What is currently considered the city of Westlake Village was in fact originally split between two Mexican land grants following the admittance of California to the Union in 1850.
The community one recognizes today can chart its beginnings to the purchase in 1963 of a 12,000 acre ranch by Daniel K. Ludwig and his American-Hawaiian Steamship Company, after which the community was carefully planned and engineered around a 125-acre man-made lake. California law states that the portion of the community across the Ventura County line is in fact a part of Thousand Oaks, as no city can legally exist in multiple counties in the state of California.
To this day, Westlake Village is known to be one of the most affluent and secluded communities in the greater Los Angeles area, with a population of under ten thousand.
Westlake Village, California Zip Code is 91359, 91361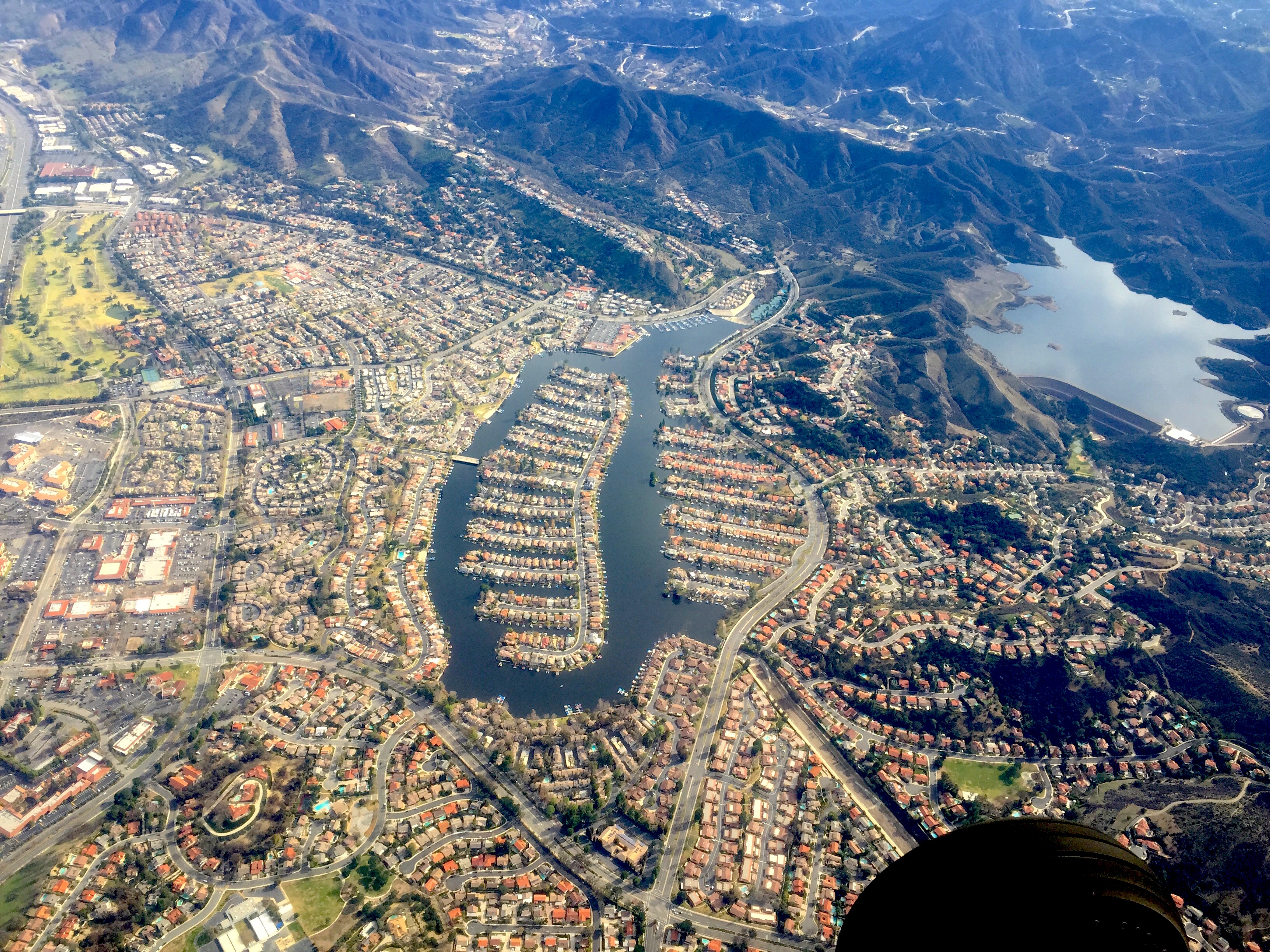 Heating and Air Conditioning Services in Westlake Village, California
Photo by Nicolai Edgar Andersen (Wikipedia)