Around the Clock Heating and Air Conditioning and Northridge, CA
What we know today as Northridge was first inhabited more than 2,000 years ago by the Native American Gabrielino /Tongva. It wasn't though until much later, circa1769 when the area was first discovered by European explorers, and chronicled by Father Juan Crespi, who accompanied Gaspar de Portolà from Spain on a grueling exploratory slog through California which brought the Spanish expedition through the Sepulveda Pass and into the San Fernando Valley. Today Northridge is a major community of Northern Los Angeles, California as well as one of the largest in the San Fernando Valley and most notably the home of California State University, Northridge. Originally named Zelzah, the neighborhood was rechristened North Los Angeles in 1929 to stress its proximity to the booming new metropolis, but this caused a great deal of confusion with Los Angeles itself and North Hollywood, so at the suggestion of a civic leader, it became Northridge.
Northridge flanks Porter Ranch and Granada Hills on the north, Lake Balboa and Reseda on the south, Van Nuys on the southeast, Winnetka and Chatsworth on the west and North Hills on the east.
Northridge, California Zip Code is 91324, 91325, 91326, 91343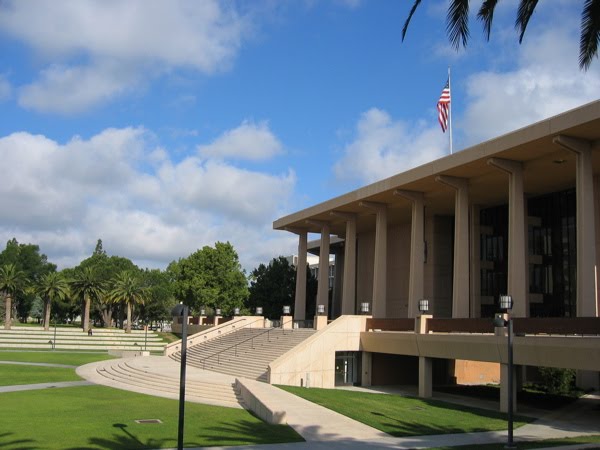 Oviatt Library, California State University, Northridge
Photo (CSU Northridge) [Public domain], via Wikimedia Commons