Around the Clock Heating and Air Conditioning and Canoga Park, CA
For approximately 8,000 years, Native Americans of the Chumash and Tongva tribes inhabited the area of present-day Canoga Park. Under Spanish rule, the area was part of a mission of San Fernando. During Mexican rule of what would become the U.S. state of California, a separate ranch within the vicinity of present-day Canoga Park was granted to three Native Chumash by then-Governor Pío Pico.
In 1869, Alfred Workman, who had purchased a ranch in the area, introduced eucalyptus trees imported from Australia; the trees gradually spread throughout Canoga Park, and it is said that all the eucalyptus in Southern California came from those planted originally by Workman nearly 150 years ago. In the mid-1950s, Canoga Park would attract the attention of a number of aerospace companies, such as Rocketdyne, Boeing, and Atomics International, becoming major employers, and stimulating development of small machine shops throughout the area.
Around the Clock Heating and Air Conditioning provides the best value in heating, air conditioning, insulation and ducting services, as well as indoor air quality services in Canoga Park, CA. For a FREE consultation or to schedule an appointment for an estimate simply call us at 800-434-9277 or contact us online.
Canoga Park, California Zip Code is 91303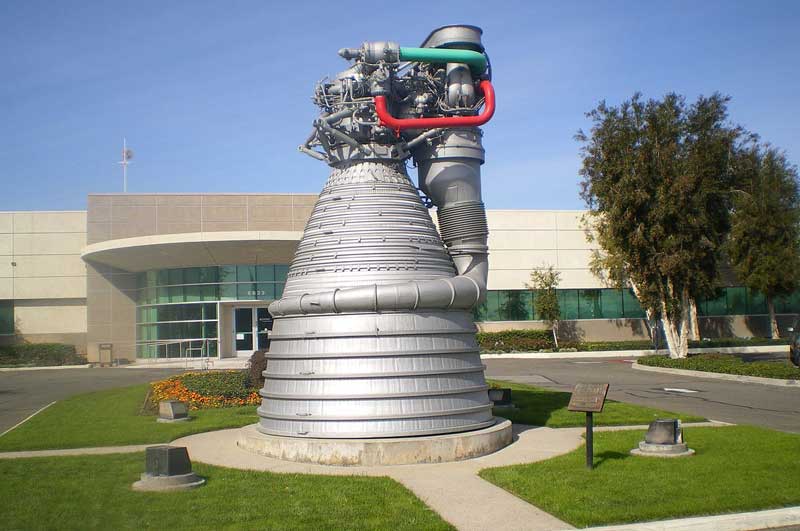 Pratt & Whitney Rocketdyne Division in Canoga Park, CA
Photo by Cbl62 via Wikimedia Commons