Most homeowners appreciate that maintenance and servicing is an important aspect of keeping an air conditioning system running at optimum efficiency. Most of us use our air conditioners almost continually throughout the summer, so you need to know that it will work correctly when you need it. While many of the maintenance tasks should be firmly left in the hands of the professionals, there are some tasks that you can do for yourself.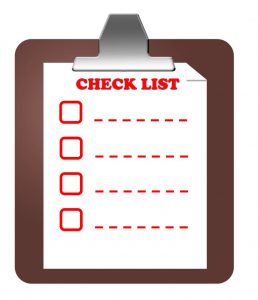 Clean Your Air Filters:
All air conditioner units have at least one air filter, and it needs to be changed regularly, particularly during heavy use. Most manufacturers recommend changing filters every 6 to 8 week, but your filters may need to be changed more frequently. When filters become clogged, they accumulate more and more dirt, dust and debris. This makes it harder for the air conditioner to function as it needs to push air through a small and smaller space. This can not only lead to a drop in efficiency, but it can place great strain on the system increasing the risk of a breakdown. Fortunately, cleaning or changing air filters is a simple task for any homeowner. The exact process for changing filters will vary from model to model and manufacturer to manufacturer. The full instructions should be listed in your owner's manual, but this is usually a step by step procedure that is easy to follow with the most rudimentary DIY skills.
Clear Your Condenser:
The condenser unit of your air conditioner system is usually located in your yard. While this is great for keeping the noise of your AC down, it does put the unit at risk of accumulating debris. If there are any trees or bushes near to your condenser unit, it is likely to get clogged up with leaves and other debris during fall. Additionally, adverse weather in winter can encourage other garden debris to become tangled in the unit. Most manufacturers recommend leaving at least three feet of space around all sides of a condenser, but this is not always possible. So, you need to ensure that your condenser is clear of any garden debris. Remove any leaves, branches or other debris that has fallen on top or around the unit. You should also clear the area around your condenser of any shrubs or bushes that may have started to encroach on the unit. Clearing your condenser will prevent the airflow from being impeded and encourage the fan to function properly.
Clean Your Fins:
While cleaning the fins is often a part of a professional AC service, it can be a good idea for homeowners to do this periodically throughout the year. To clean the fins, you will need to unclip the outer cover and use a soft brush to gently clean off any dust or debris that has accumulated. The fins can be quite delicate, so you will need to be careful. Avoid simply spraying the fins with your garden hose as this can encourage mold growth. If you are not sure about how to clean the fins on your unit, ask your HVAC technician for further help during your regular service.