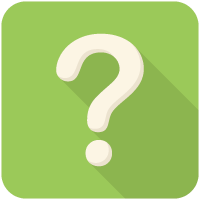 Are foul odors coming from the vents and furnace in your Greater Los Angeles home? Your HVAC system can harbor bacteria and other microorganisms that create these foul odors. But, how can you sanitize your air ducts? You might be surprised to learn that UV lights can help.
Does Your Furnace Smell?
Your furnace helps you stay nice and warm during the heating months, but it can be quite bothersome to run your furnace and endure foul odors.
Mold, mildew, bacteria and other microorganisms can thrive inside your duct system because it's dark, the temperature's right and there's enough moisture. In addition to creating foul smells and spreading harmful germs, mold and bacteria can hinder heat exchange and increase energy bills.
UV Light Systems
UV (ultraviolet) light systems are designed to go inside the ductwork and destroy or neutralize microorganisms that cause foul smells to emanate from the vents. For decades, UV lights have been in use commercially and in institutions, such as food processing plants and hospitals. This use in residential applications is on the rise to promote better indoor air quality.
UV light systems emit short-wave radiation that wipe out mold and bacteria. They can destroy or render harmless up to 99.9 percent of airborne microorganisms inside your HVAC system. UV light systems are installed on the return side of the ductwork as close as possible to the A/C coil or furnace. This location allows UV lights to disinfect airflow before it reaches these vital components. The entire system is sealed entirely inside the ducts and is completely safe for humans and pets.
Save Energy
UV lights use very little electricity, and they only need to be replaced about every two years. Not only do UV light systems neutralize many odors and contaminants, they also prevent mold and other contaminants from growing on the evaporator coil, drip pan and other HVAC components involved in the heat exchange process. This improves cooling efficiency, as well as heating efficiency.
For more information about UV lights for your Greater Los Angeles home, contact Around the Clock Air Conditioning & Heating.
Our goal is to help educate our customers in Los Angeles, North Hollywood and surrounding areas about energy and home comfort issues (specific to HVAC systems). For more information about UV lights and other HVAC topics, download our free Home Comfort Resource guide.
Credit/Copyright Attribution: "All-vectors/Shutterstock"