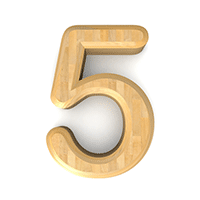 For some time now, Los Angeles has had the reputation for being one of the more polluted cities in the country. But the reality is that the air inside the average American home is much more polluted than outdoor air — no matter where your home is located.
Experts warn that poor indoor air quality can be directly related to numerous health issues, including allergies, asthma and lung cancer. The good news is that it's relatively simple and inexpensive to freshen up your home's air.
Easy Ways to Eliminate Pollutants at Home
Keep your home dust- and mold-free. Use "green" household cleaners, which are normally clearly labeled, to make the surface areas of your home sparkle. A damp cloth can also wipe away dust and germs without the use of harmful chemicals. Additionally, vacuum and mop your floors at least twice a week.
Install a high-efficiency air filter that works with your HVAC system and serves your household needs. Air filters are effective tools at trapping many contaminants that enter your home environment. Just remember to change or clean your filter according to the manufacturer's recommendation.
Make sure your house is well ventilated. Most homeowners today go out of their way to close up energy-wasting air leaks. This is a very smart, eco-conscious thing to do that can lower your utility costs. However, doing so can lock more pollutants inside your home. You can combat this by installing a whole-house ventilation system, using exhaust fans when cooking and bathing and opening up windows when possible.
Maintain a healthy humidity level. Keep your home's humidity level between 30 and 50 percent to control mold, dust mites and other allergens.
Have your home professionally tested for radon. This radioactive gas cannot be seen or smelled. Radon is the second leading cause of lung cancer in the country, and it can enter your home from the ground through cracks and holes in your foundation.
For more tips on how to eliminate pollutants in your Los Angeles home, feel free to contact Around the Clock Heating & Air Conditioning anytime.
Our goal is to help educate our customers in Los Angeles, North Hollywood and surrounding areas about energy and home comfort issues (specific to HVAC systems). For more information about eliminating pollutants and other HVAC topics,download our free Home Comfort Resource guide.
Credit/Copyright Attribution: "Flat-Design/Shutterstock"