The introduction of WiFi thermostats has caused quite a stir in the air conditioning industry. Initially, they were quite limited in their functionality, but new features and an increase in choice is making them a more attractive option. It is surely only a matter of time before they become a standard fixture in every home that is equipped with air conditioning. This article is for those of you that have never heard of WiFi thermostats and people that are unsure about buying one.
What is a WiFi Thermostat?
Some of us are familiar with a manual thermostat that we adjust as and when we need to. Many people in recent years have made the switch to programmable models which usually have some type of timer built in. This would allow the user to set a time for cooling or heating to begin and then end. This negated the need to leave heating or air conditioning on all day in order to come home to a comfortable indoor temperature. A WiFi thermostat has these capabilities as well, but the functions can be controlled via an internet connection using a smartphone or mobile device. This allows the user to make changes on the go for maximum flexibility.
Is Fitting a WiFi Thermostat Easy?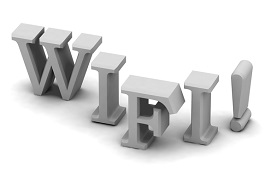 The short answer for most people is probably no. Although some basic skills and tools could get the job done, hiring a professional would be a better option. Setting up the connection and making sure that it works correctly can be quite a headache. A professional installation will also come with advice on how to get the best out of your new WiFi thermostat, and if there is a problem later, you're covered.
What are the Benefits of Installing a WiFi Thermostat?
Well, real time control that can be updated on the go from multiple locations is pretty useful, but it isn't the only benefit. Firstly, you can gain access to multiple thermostats at once with is very useful if your home has a zoned system. Secondly, you can monitor your home using sensors to keep an eye on any temperature variations. This is a very handy feature for finding hot or cold spots in your home and gathering information on lowering energy costs. Some WiFi thermostats provide a connection to local weather services; they can monitor conditions and make autonomous real time alterations if required. Finally, many WiFi thermostats have a learning mode which will track your favorite settings and eventually make them for you. This is handy if you forget to make a setting change or perhaps lose your WiFi monitoring smartphone or tablet.
As you can see a WiFi thermostat is a great way to control the level of heating and cooling in your home. The apps that are used to control these thermostats are easy to use. The WiFi thermostats can also be quite sophisticated and when your needs are understood much of the decision making can be automated.