When buying a new home, there is an extensive list of things to check. So, heating and cooling is often overlooked, but this can be a costly mistake. Research suggests that approximately 50% of utility costs are due to heating and cooling, so you need to think beyond the furnace when buying a new home.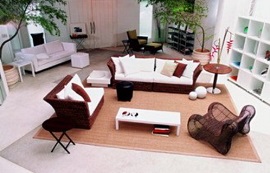 Why You Shouldn't Just Ask the Seller to Replace
When you've found the perfect new home, and you've already started to imagine where your furniture will go, it can be frustrating to make it past the home stretch. When you start to discuss a 20 year old air conditioner and furnace with the seller, they are already planning their new home. The seller is well aware that the HVAC system is an issue that they should have replaced years ago. When you ask them to replace the system, the seller is unlikely to want to spend time investigating the best companies, products with extended warranties or quality equipment. It is more likely that they will buy the cheapest equipment that meets a minimum standard for your agreement. After all, they won't be living with the new system in the coming years; you will!
The Importance of Being Involved in the Decision
When you are dealing with a long list of things for your move, why should you stop and consider HVAC equipment? The simple reason is money. If the new HVAC equipment is poorly installed by a company who doesn't offer a long term approach, you will be stuck paying higher operating costs, face more repair bills and struggle with issues throughout the lifespan of the equipment.
Fortunately, there are some simple ways to avoid these issues, but they do require additional time and thought. You need to discuss with the seller that you are particular about your heating and cooling needs, and you want to ensure that it is installed by a company who will follow the work through the lifespan of the system. You may want to consider arranging to meet with a couple of companies and get ideas for the needs of your new home.
This means that a decision can be made with your input and you simply need to set up the timing and consider who will bear what costs. In reality, the inconvenience is likely to be more of an issue rather than money at the end of a negotiation. It is likely that most of the work could be completed in the final days while the buyer is closing on the new home and your move is due to take place. This means that you can move in knowing who completed the work and be reassured that the new system is up to the task of providing efficient heating and cooling solutions for your new home in the years to come.
Although getting involved in negotiations for new HVAC equipment during a sale can be daunting, you need to be part of the decision process to ensure that your new home is properly heated and cooled. The lifespan of HVAC equipment can be up to twenty years, and you won't want to be stuck with an inefficient or ineffective system from day one in your new home.