As winter rapidly approaches, many homeowners thoughts turn to heating and other preparations for colder months. Our furnaces, after months of inactivity, will be called upon to provide a reliable source of heat for the cold snaps and wintry evenings. One common problem that many people encounter when they begin to use their furnaces again is known as short cycling. What is short cycling, how can you identify and what can you do to fix the problem?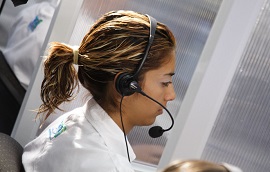 A Short Cycling Primer:
Short cycling is a term used by heating professionals to describe intermittent furnace operation with no heat. It is easy to recognize for the layman, the furnace will turn on and off numerous times throughout the day, but there will be no heat. Obviously, this is a terrible inconvenience, especially if the colder weather has already arrived. As bad as this may be, things may be even worse; short cycling could be a symptom of a more serious problem in your heating system.
The Causes of Short Cycling:
The usual cause of short cycling in a furnace is a fault that has developed in the thermostat. The thermostat is unable to accurately record the furnace temperature, and it continually shuts off as a safety measure. Another common cause is that there is a problem with the fan blower that is shutting down to prevent perceived overheating that could damage your furnace. If hot air is not flowing from your heating system, individual components within your furnace could overheat and subsequently fail. This inevitably leads to a substantial repair bill if the situation is ignored. Your heating system is designed to shut off in order to prevent overheating, but if the core issue is not addressed a failure is inevitable. This is because the system will try to start up again once the air has cooled back down and the cycle will repeat until a repair has taken place. One should look at this as a blessing, as the heating system is warning you to take action and avoid paying more to repair any unnecessary damage.
Additional Problems to be Aware of:
The threat of overheating in your furnace when short cycling occurs is bad, but there are other problems to be aware of. Short cycling is also a sign that your heating system is struggling to meet the heating demands of your home. It is likely that a heating system that is behaving in this way is less efficient than it should be. Heating your home this way would be more expensive and less effective. Also, the additional strain on the heating system could cause other parts of the furnace to fail, which could mean additional repair bills. If short cycling in your furnace begins, it is a good idea to contact a reputable HVAC contractor as soon as possible. Any delay could increase the chances of your heating system becoming damaged further and increasing the cost of repair. A professional and experienced heating technician will be able to quickly correct the issue and ensure that your heating system is ready for use.