You may already be dreading your heating bills this winter every time they show up in the mail this winter, but there are many ways to save on your utility bills each month.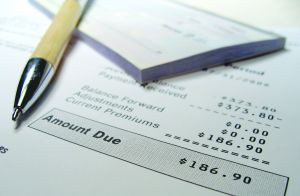 The first thing to focus on, even in Los Angeles and in the San Fernando Valley, is your thermostat. Yes. You can typically save about three percent on your total energy bill for every degree your thermostat is turned down. This may seem like a no brainer, but most homeowners do not pay all that much attention to this fact… they rely more on how the "room feels" based on physical comfort.
Another OBVIOUS, but often overlooked way to save money is to always adjust your thermostat when no one is home and at night when you can retain hear under your blankets. Don't heat an empty house and don't keep your entire home warm if you are in your bedroom under the covers.
If you have a fireplace, be sure to keep your fire damper closed. This is another item most EVERYONE overlooks, because it is out of sight. The fact is, heat rises, and a damper works just like a gaping vacuum cleaner suction hose in your roof – the heat will simply get SUCKED OUT of the room and escape. And speaking of sucking…because fires actually suck warm air from a room, use your fireplace in moderation. Burning wood in Los Angeles is an air polluter anyway.
Another good thing to do, is to shut the vents and close off rooms that you are not using to prevent "heating the furniture" and spaces that no one occupies.
Be sure all of your vents are clear of drapery, rugs, furniture, etc. Anything blocking vents will keep the air from efficiently circulating and warming the room.
If it seems that your utility bills are higher than usual or your house is not warming up as you remember it used to, call a Los Angeles heating expert and schedule an appointment to examine the operating state of your furnace and your ductwork. Ascertaining that your furnace is truly in proper working order and not over-laboring will save you money. Being sure there are no leaks or holes in your ductwork will also mean that you are not heating the great outdoors and literally throwing money out the window.
If you want to first look for leaks yourself, start with the USUAL SUSPECTS like doors, windows and any openings to the outside world. If you feel a draft on a cool or windy day… you know you have a leak.   The best solution is weather stripping and door sweeps or seal and caulk for any leaks you may find.  You can go to any Home Depot, Lowe's or other home improvement store and do this sort of work yourself.
A way to easily determine if you need new weather stripping is check all doors and windows and if see weather stripping, it should be flexible (not stiff or dried up).
It may sound absurd, but be sure your ducts are properly connected. Over time the original duct tape can dry up and come loose and ducts can lose not only their air tight seal, but actually separate. You may not realize it, but a significant amount of your heated air might be actually escaping before it even gets to your vents if your ducts are not well-insulated and properly, sealed and connected.
Be sure ductwork that goes through unheated spaces, such as attics or crawlspaces, is properly insulated to keep the warm air from dissipating.
If you aren't sure where to look, call a licensed heating and cooling professional in Los Angeles, Sherman Oaks, Encino, Studio City, Northridge, Valley Village, Chatsworth, Woodland Hills, Calabasas, West Hills, Thousand Oaks, West Los Angeles, Hancock Park, Pasadena, San Marino, Santa Clarita Valley, and Ventura county CA to be sure your ductwork is properly insulated and connected to keep air flowing efficiently through your home.
Last, but not least, ensure your furnace is running to factory specs.
Your furnace should be preventively maintained and serviced by a licensed HVAC professional once a year to ensure that it is working as designed. Many a homeowner tends to forget about their furnaces until they don't work altogether and in reality they could be decreasing in efficiency with the passing of every year.
Start with these basic suggestions and you can count on staying warm during this LA winter for less.