Many heat and air conditioning service companies tend to do their best to wring you out of your money. To prevent that, here are some insider facts about HVAC units that can help to save a ton on energy, installations, and maintenance!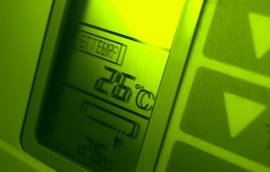 The Most Important Thing to Remember… 
One of the most crucial things to keep in mind, when looking for heat and air conditioning service, is that not all companies are the same. It is critical that you do research on local businesses to see if they are reliable and reputable enough to be let in your home. Also, try to make sure that you seek out an AC professional for routine maintenance. Regular upkeep can save much money as time goes on. Looking for service after your HVAC unit has malfunctioned can lead to overpaying for bad service.
Work with all aspects of your Home 
Keeping the climate of a home at a certain temperature involves more than just your HVAC system. Besides the unit that is constantly circulating air throughout your house, factors such as insulation and heat ducts can impact the environment of your home. When trying to save on energy bills during the summer weather, remember the "envelope" of your home and try to keep as much heat from entering as possible.
Benefits of Keeping your System Clean 
The place where hot and cool air gets exchanged in your system must be kept clean in order for your HVAC unit to work effectively. If it is not kept clean, parts in your unit can begin to break down and your system can end up costing you more money, as it is not running efficiently. During the winter time, an active heater can even cause a fire if not kept clean. Different types of units have filters that you can replace yourself, but it is good to do research to find out what kind you own.
When Shopping for Replacements
Getting the right replacements can be tricky. When you "field match" (ad hoc mixing of components), your machine does not end up performing well in the long run. It is advised that you shop for parts that were made by the same manufacturer as the one that created your system. Installing parts yourself can be a lot cheaper than hiring someone, but can also end up being a lot more costly!
The Real Value behind Warranties 
Many warranties that installation companies offer you are of poor value and cost more money than they are worth. Equipment manufacturers that offer warranties are more reliable as that can pay for an exact part needed if your unit falls apart. A yearly service and maintenance plan is more advisable than investing in a warranty as it can prevent your system from breaking down in the first place.
The goal of many heating and cooling companies is to provide cheap service that will end up costing you tons in repair and maintenance. To prevent businesses from taking advantage of you and your wallet, keep in mind our tips on how the HVAC market works when you are shopping for either upkeep or installation.