If you have been feeling increasingly frustrated with your electrically based or oil heating system, you may have been wondering about your options. If you already have other appliances that run on natural gas, it could be a good time to consider converting to natural gas. The process of converting to natural gas does involve a few steps, handling of complex, heavy equipment and the management of correct piping to ensure that natural gas flows safely into your home. You will need an expert for your natural gas conversion, but it is important to understand what's involved to determine if it's the right choice for your home.
The Conversion Process: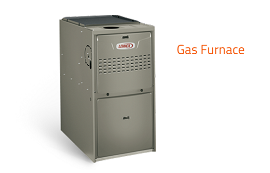 The conversion from oil to a natural gas supply involves several steps. This begins with a site evaluation. A technician will need to evaluate your current heating system and estimate how much gas pipe will be needed for the conversion. This evaluation will allow the technician to create an estimate based on the scope of work. Once you confirm that you are happy with the estimate, the process can proceed by coordinating with a gas company. This does require a great deal of paperwork to be processed, so it is important that this is handled by an experienced professional. This paperwork will cover issues including who owns your property, the property location and other administrative details about the conversion including obtaining the relevant permits.
Once all of your paperwork and permits are completed, the technician team can move forward with the installation of your gas piping connecting your home to the main line in the street. This will be followed by an inspection from the gas company. An inspection and approval are needed before you can connect any appliances to the gas supply.
Finally, your gas heater can be installed as soon as your new piping has cleared inspection.
Why Convert to Natural Gas?
The process of converting to natural gas can seem a little cumbersome, but it does offer some important benefits. The most obvious is access to a convenient fuel. Once your heating system is running on natural gas, there is no longer a need to manage your fuel deliveries. The supply is ready and waiting as and when you need it.
You can also use your new gas line to fuel a myriad of appliances. If you are planning on upgrading your water heater, stove or dryer, you can now make the decision to choose a gas fueled model. Natural gas is considered the cleanest burning fossil fuel, so if you have concerns about the use of oil, you can feel that you have reduced the environmental impact of your home.
Converting to natural gas can be a significant project for your home improvement, but it does offer some significant benefits. If you are still unsure about whether it is a viable option for your home, you should speak to an experienced plumbing contractor for further help and advice. An experienced technician can assess your home and discuss the available options that are best suited to your specific requirements.