Fall is upon us and now is traditionally the time to prepare for the winter to come. This is especially true for your heating system, which has enjoyed a nice quiet vacation over the summer. Now is the time to ensure that your heating system is up to the challenges ahead. Many people ignore annual maintenance for their heating system and some come to regret it when their system fails on a cold day in winter. Here are some considerations to take into account before you get maintenance for your heating system.
Get in Early to Avoid Disappointment: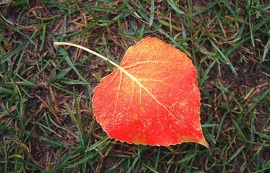 You may think that you have throughout fall to get your heating system looked at. Well, I have news for you, everyone else thinks the same thing, and almost everyone leaves it until the last minute. This spike in demand leads to a run on the local HVAC professionals and as a result, there could be delays in getting the job done in time. It may be the case that you have to settle for a less competent contractor, and you may find that your heating system can't be serviced until winter has started. Neither of these options is very appealing, so get your system checked as early in Fall as possible and beat the rush.
Your System Needs Regular Preventative Maintenance:
Many people are tempted to skip having their heating system serviced entirely. This is a bad idea, a heating system that is regularly serviced is far less likely to fail when you need it most. A heating system that breaks down will cost more to fix than the servicing cost that would have prevented it. Buying a new furnace will be much more expensive than a simple service that could have kept the old one running fine. It should also be noted that a well maintained heating system will lose less energy leading to cheaper energy bills.
When Should Maintenance be Carried Out?
A system that both heats and cools should be maintained in the spring months and during fall. A system that is used for cooling only should be maintained annually before the hotter months begin. A furnace should be maintained annually before the heating season commences.
What Preventative Maintenance Entails:
A HVAC professional has a maintenance checklist of tasks to complete to ensure that your system is working optimally. Some dealers will prioritize customers that have annual or bi annual service agreements. Here are some examples of the checks that will be made.
Outdoor units will be checked for any issues that will impair your heating systems functions, such as refrigerant levels, debris, dirt, obstructions, the coil condition, the cabinet condition, the fan motor, wear and tear to fan blades, the control box and wiring, internal electronic circuits and the compressor.
Indoor systems will be checked for other potential problems, such as the blower assembly, the motor, lint and debris, the evaporator coil, condensate drain lines, gas leaks, the burner assembly, ignition systems, the heat exchanger, the flue, air filters, ductwork and monitoring systems.