Many homeowners are choosing to avoid the costs associated with moving home and increasing their living space with the benefit of an addition. Unfortunately, if you neglect your heating and cooling, you may find that your new space is not usable at certain times of the year. While it is possible to extend your current HVAC system into your new addition, it can be more cost effective and easier to consider a separate system. So, here we will explore the options to help you choose an HVAC unit for your new home addition.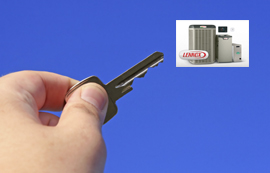 Explore the New Technology:
Depending on the type of HVAC equipment you have installed in your home, there are a number of reasons why you may plan on installing a new system in your addition. The most obvious is that you can explore the new technology on the market. While extending pipes or ducts may be expensive or unwieldy, you may find that there are more modern systems that offer increased efficiency. There have been a great many advances in the HVAC industry in recent years, which has produced more efficient and effective technologies.
Suitable Systems:
Radiant floor heating and air source heat pumps are just some of the newer innovations that are ideal for heating smaller areas or individual rooms. Heat pumps use the temperature differential between the indoor and outdoor air to function as both an air conditioner in summer and heater in winter. They use refrigerant as a heat transfer vessel to move it out of or into your home. While they use electricity, they are far more efficient compared to electric resistance heaters you may recall from your childhood. The primary advantage of a heat pump is that they only need a small part of just one wall, which makes installation easier and a less intrusive final result.
Radiant heating cannot be used to cool your addition, but it will provide an efficient and even heating solution for your addition. While radiant floor heating is more complex to install, with a need to layer special panels under your new floor, an addition is an ideal opportunity to explore this fantastic technology.
Plan for Your HVAC:
One of the most important elements of choosing an HVAC system for your new addition is that you make plans before completing the construction. If you leave your decision to chance, your options will be restricted. You will need a solution with an adequate capacity to handle the new space. This requires load calculations being made to your specific addition. A trained and professional HVAC specialist will be able to calculate your load calculations and help you assess the HVAC options that are best suited to the addition. It is a good idea to consult with a qualified technician during the planning of your addition, so you can discuss the advantages and disadvantages, estimated cost and requirements of specific systems. This will allow you to have all the information you need to make the right choice for your family and improved home.