Heating systems are available in all sizes and shapes, from the traditional forced air furnace to more complex geothermal systems or ductless networks. While these systems can be carefully tailored to suit the specific requirements of your home, in order to continue functioning correctly and keep your home warm, they will require regular servicing. Servicing can ensure that your system continues to operate at optimum efficiency and avoid breakdowns and more costly repairs. Unfortunately, there are so many service providers, it can be challenging to determine who offers the best for your needs. While the specifics can vary, here are a few traits to look for when choosing a heating services provider.
Established History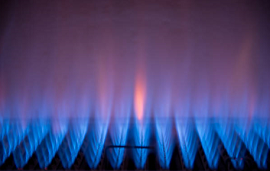 While there may be some excellent new companies around, an established history is a good starting point when looking for heating services. Although an eager start up may go the extra mile for new customers, it cannot outweigh decades of experience. An established history suggests a record of service and that the company has had the time to build up a reliable customer base. Additionally, there is the reassurance that if a company has been established for years, they are more likely to be still operating in the years to come so that you can depend on them time and time again.
Service Orientated
A good service provider wants to ensure that your issues and problems are corrected, rather than just looking to make a quick buck. This means that the team is focused more on delivering good customer service, not on rushing through the job as quickly as possible. A service orientated professional is happy to take the time to explain cost estimates before any work is completed and will offer help over the phone to determine if you actually need a call out.
Professional Affiliations
The best companies have cultivated strong relationships within the HVAC industry including manufacturers, trade associations and other professional bodies. These affiliations will endorse the service provider and allow potential customers to have confidence that the technicians have the skills and training to address your heating issues properly. The backing of professional affiliations provides companies with a seal of quality since service providers need to meet rules and guidelines to ensure that the reputation of the body is not compromised.
Convenience
Unfortunately, heating issues tend to occur at the most inopportune of times. This means that while you can schedule a service during normal business hours, you also need to know that you can rely on your chosen company if a problem occurs on a holiday, in the evening or at the weekend. Look for a company that offers round the clock services and will answer any queries promptly to ensure that you're not left in the cold.
If you have any service issues or repair problems, you need to ensure that you choose the right company. So, it is a good idea to conduct a little research and have confidence that you have chosen the best company in your area.