Your heating and cooling system is perhaps the most complex equipment in your home. Not only is your HVAC system responsible for ensuring your entire home feels comfortable, but it also accounts for a large proportion of your overall energy bills. Therefore, it is important that your HVAC equipment receives proper care and maintenance. Unfortunately, choosing a company can be a little daunting, as there are many businesses who claim to offer the best service. So, here is a checklist to help you to hire the best HVAC company.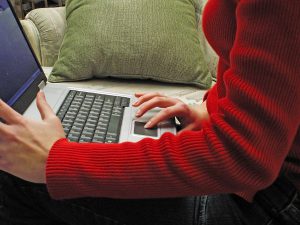 Check Company Experience
Obviously, you want a technician who has completed a good few jobs, so you can have the confidence that he or she has the experience to work on your system. While there may be some excellent start-up companies around, you should look for a company with a good track record and ensures that their contractors are kept up to date with the latest technology and techniques. After all, if a company has been trading for years, it is a sure sign that they've had some happy customers to keep them in business.
Assess The Company Credentials
The best HVAC contractors are properly certified and licensed. This provides consumers with an assurance of the technician's skill and expertise. Industry organizations have strict compliance requirements for companies to be awarded and retain their accreditation. This means that the company needs to ensure that their technicians continue to train in the latest technologies. Most experienced professionals proudly display their credentials and certifications on their letterhead and other business paperwork, so it is relatively simple to verify that they are genuine and valid. It is also worth checking that the company has adequate liability insurance to protect your property and ensure you have coverage if anyone is injured while working in your home.
Obtain Estimates
While a good price is always nice, it shouldn't be your only deciding factor. For this reason, it is a good idea to obtain estimates from two or three companies to compare which offers the best deal. Remember that you need to compare like for like, so if an estimate appears to be far lower or much higher than the others, examine why. You may find that a cheaper estimate doesn't include the additional services you'll need. Be sure to question if a quote appears too good to be true as you may regret saving a few dollars in the long term. On the other hand, if a quote appears higher, ask the company why; you may find they offer a much more comprehensive service.
Check References
Before you hire anyone, it is important to check references. After all, if you went for a new job, an employer would ask for yours. While the best references are recommendations from a family member or friend, this is not always possible. Fortunately, there are review sites and forums on the internet that allow you to explore the level of service other customers have received. While you may need to take some reviews with a pinch of salt, they can provide good insight into what you can expect from a company.