There are many different areas of life where there is an optimal time to get the best deal. Aside from the usual seasonal sales, there are also great times to purchase air conditioning equipment. As you might suspect the colder months are the best periods to buy because the demand for cooling equipment is lower. There are also other advantages to buying "out of season" that we will explore in more detail here.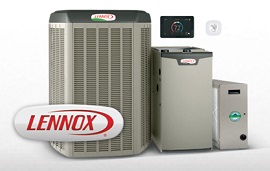 A Note on Research
In order to move fast and get the best deals on the equipment that you really need, it will be necessary to get your research done ahead of time. The first step to getting prepared is to thoroughly understand your cooling needs. This will include factors, such as the size of your home, the features that you need, the type of system you need and the desired energy efficiency rating. Most people don't understand how to arrive at this information, so it's a good idea to get a professional analysis carried out by an HVAC company. These evaluations are also a good opportunity to check out any special deals that the company may have out of season. Once you understand your needs in greater detail, it will be easier to make an informed decision on a discounted AC system.
A Buyers Market
When the weather is colder, there are far fewer buyers in the market for an AC system. Most people don't plan ahead, and they only buy items when they actually need them. This is great news for forward thinking bargain hunters because professional HVAC companies will be more readily available. There may be even better deals available, and the HVAC company will be under less time pressure. This means that they can spend more time on planning and installing an AC system in your home. Before you make your final decision on which local professional HVAC company you want to use make sure to get at least three estimates first. This will help you to make your final choice with confidence, but always be careful as the cheapest installer isn't necessarily the best choice.
Installation Flexibility
Once you made your decision on which HVAC company you would like to use it's time to arrange and installation. At peak demand periods a good HVAC company will be very busy, and you may have problems arranging an installation at a time that is mutually convenient. When it's less busy this is less of an issue and you may be able to get the ideal installation appointment with minimal disruption. This is a great advantage because the colder months are not typically the periods when many of us would take a vacation anyway.
In Summary
The colder months are a great way to get a bargain on your next AC system. It may be possible to get the exact equipment you need at an attractive price if you've done your homework. Finally, arranging an installation with a professional HVAC company will be easier to schedule to fit your needs.