Most of us enjoy having a clean and tidy home to make our lives at home more organized and healthier. This is admirable, but some people may be unaware that there are other reasons to indulge in some seasonal cleaning. Getting ready for the season ahead with some timely cleaning can also help to lower your energy bills and save money. For those that want to put in the effort, here are four tips for lower energy bills and a cleaner home.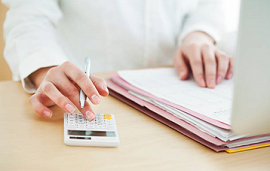 Check the Ceiling Fan Rotation
If you have ceiling fans, the direction of the rotation is vital to maximize energy efficiency. During the winter you will need your fan to rotate clockwise to push warm air down from the ceiling and back into the room. In Spring and Summer, the opposite is true, and you will want the fan to draw warmer air upwards to assist in cooling the room. This simple tip could save up to 10% on your energy bill alone. Clean the fan blades before reversing the rotation to avoid dust circulating into your room.
Replace or Clean the Air Filters
Replacing or cleaning all the air filters in your HVAC system is a great way to save money and have healthier indoor air. The HVAC system will work far more efficiently when the air filter isn't clogged, and this will reduce the size of your energy bill. The allergen and indoor pollution levels will also be reduced to make the home feel more comfortable. The air filters should be changed every few months, but this should be more frequent if you have pets or work carried out in your home.
HVAC System Servicing
Replacing and cleaning air filter is a simple DIY task that anyone can attempt without risk. The same cannot be said about servicing an HVAC system, and expert assistance will be required. The prices for servicing are very reasonable, and the results are well worth the cost. Regular HVAC servicing will make the system work more efficiently and effectively throughout the year. Equipment that is well looked after is less likely to fail when you need it most, and it will typically last longer. An HVAC system should be serviced in the Fall and early in Spring to get it ready for the heating and cooling seasons. Ask your HVAC professional about regular scheduled servicing plans that can offer savings on service charges.
Consider Window Treatments
When you next clean your windows check them over to make sure they close tightly and don't have any air leaks. You may also want to install window treatments to keep out intense sunlight and boost energy efficiency in the home. This is passive cooling at its finest by using shades or films to prevent the sunlight from making a room hotter and forcing the air conditioner to work harder. This will also have the added benefit of making your equipment last longer by reducing its workload over the summer months.