Ductless air conditioning has increased in popularity in recent years. Many manufacturers have focused on improving the efficiency and performance of ductless units, meaning that they are now a viable option for many homes. Each unit in a ductless split system has its own thermostat and control panel, which allows you to set your preferred temperature separately for each room, or turn off the air conditioning in areas of the home not currently in use. If you are not familiar with this type of technology, you may be surprised at the types of features that are available.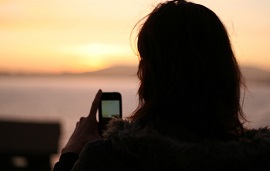 Wireless Remotes:
Basic remote controls are nothing new, but on a ductless unit, you can incorporate WiFi technology for a wireless remote. This will allow you to control each of your ductless units using an app on your smartphone or computer. This technological development means that you can not only monitor the temperatures around your home, but also set your preferred temperature even if you are not there. This creates fantastic convenience as you can remotely switch on your air conditioning when you are on your way home from work. This means that your home will be at the perfect temperature when you want to relax.
Programmable Timers:
Another feature you may not have expected to find on a ductless system is a programmable timer. This allows you to program your air conditioner settings according to your schedule. There is no need to have to leave your air conditioner running all the time, as you can have it switch on when you are due to go to bed automatically or have it shut off automatically when you normally leave in the morning. Some models even have smart thermostats that monitor your usage and program the optimal settings automatically.
Fantastic Energy Efficiency:
In years gone by, if you wanted to heat or cool your home efficiently you needed a ducted system. This is no longer the case since ductless technology has developed rapidly. This means that you can enjoy fantastic energy efficiency without worrying about leaking ducts. Research has shown that as much as 30% of energy is lost through leaks and holes in ductwork, so you may be surprised at the efficiency of ductless systems. Some manufacturers have made it their mission to offer the best possible energy efficiency with whisper quiet operation, so you can feel totally comfortable without it costing the earth.
A Boost in Air Quality:
Finally, one of the most attractive features of a ductless system is that you can enjoy a boost in your indoor air quality. Ducted systems have a reputation for accumulating dust, dander and other debris. When this is mixed with condensation inside the ducts, you can very quickly have your air quality compromised by mold and mildew. Since a ductless system eliminates the need for ducts, you should immediately see an improvement in your indoor air quality. Additionally, many systems feature numerous filters, so your air quality is even better. Just remember that the filters will still need to be changed periodically for maximum performance and air quality.