If you have suffered through a sweltering summer, you are likely to have considered installing air conditioning. One reason some homeowners may have been hesitant to consider installing air conditioning is that they believe that they cannot enjoy a central AC system. Fortunately, this is not the case, and with some modifications, most homes can be retrofitted. So, here we will explore the process of a central air conditioning retrofit for your home.
It is Easier With Existing Ductwork: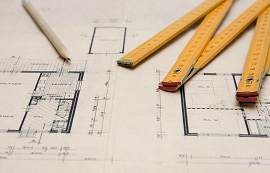 The first step of a retrofit is to assess your heating infrastructure. If your home has a forced air furnace distributing heat using a duct system, you may be in luck. A retrofit is far easier and simpler in homes with existing ductwork, and a contractor can usually install an air conditioning unit and connect it to your existing ductwork. If your ducts are in good condition, you could have your AC up and running in a matter of hours.
If your home is heated using a boiler and radiators, the retrofit will be more complicated. It is an option to install a new duct system. The difficulty of this option will vary on the floor plan of your home. If you have plenty of space in your attic and basement, it may be straightforward, but if your home has less space, it will be more complicated and costly.
Consider Duct Free:
If a ducted system may prove too costly and difficult, there is another option in ductless AC systems. Ductless central AC systems or mini splits use multiple air handlers inside and an air compressor outside. This type of system is typically less expensive to install compared to an entirely new duct system in some homes. Additionally, a duct free system does allow you to create cooling zones throughout your home, so you can control the temperature in various areas of your home. This is more flexible than a forced air system, where it is a one size fits all solution. Mini split systems also tend to be more efficient, as there is no loss of cooled air from duct leaks.
Making the Right Choice:
Choosing a new air conditioning system to retrofit your home is not just a matter of personal preference. Every home has individual characteristics, and your new AC system needs to be tailored to suit these for efficient cooling. For this reason, it is important to speak to a professional, qualified HVAC specialist. An experienced technician can assess your home, perform load calculations and provide you with details of the systems best suited to your specific property. This will ensure that your new air conditioning system is properly sized for your needs for efficient cooling during even the hottest summers.  A reputable HVAC contractor will also ensure that the work is fully compliant with local building code, so health and safety standards are upheld. A good technician will be happy to take the time to walk you through your choice of options and help you to make the right decision for your home and family.